Heroes Stages and Weeton Junior Stages
Regs available on main page Heroes tag above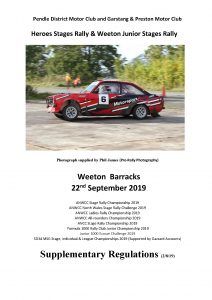 2019 August Hillclimb Regulations available now

.
Select Scammonden Hillclimb on main page above  to  access regulations
Marshals. If anyone would like to help out. Please contact Barry Wilkinson on blu161@gmail.com or message on his Facebook page
A new event to Pendle District MC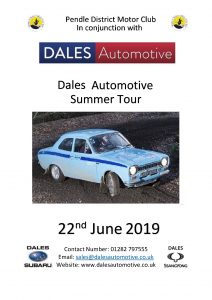 Welcome to the Summer Tour supported by the family run  firm of Dales Automotive, Kelbrook, Subaru and  SsangYong  main Dealers.  They can also provide you with van and motorhome hire as well as all the usual vehicle service items. Please see the regulations below and we look forward to seeing you all participating.
Seeded entry list link below.
https://www.rallies.info/webentry/2019/dalestour/entries.php?type=s
Tilemaster Adhesives Lee Holland Stages 2019
Regulations available now
    Click on Lee Holland Stages above.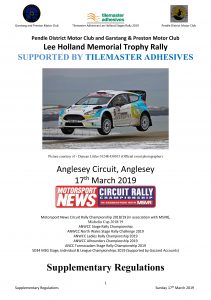 Marshals of all disciplines also required. Please contact Mr Andrew Benson (07702188003)
 with your details. Name, email address, age, MSA marshal number. Preferred discipline.
NEW RECORDS AT SCAMMONDEN
Select Scammonden Hillclimb on main page above  to                                                 view or  download